Discover Versailles Grand Parc
WELCOME TO OUR TERRITORY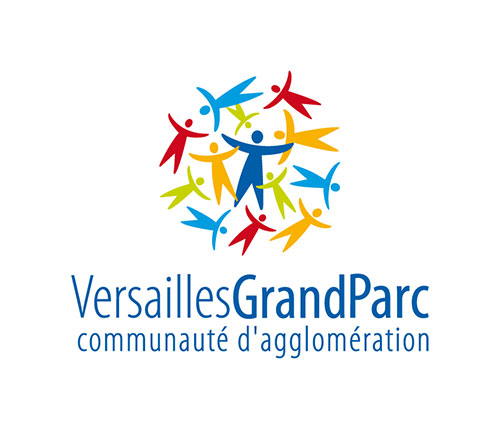 The Agglomeration Community of Versailles Grand Parc
Located in the Île-de-France region, west of Paris, in the Yvelines department (78) and the Essonne department (91) for the city of Bièvres, the Versailles Grand Parc agglomeration community is composed of 18 municipalities.
VARIED LANDSCAPES
Several profiles can be seen on 12,400 hectares: rural & urban, residential & commercial, forestry & river and are articulated around three life basins:
The Plaine de Versailles to the northeast with the municipalities of Bailly, Fontenay-le-Fleury, Noisy-le-Roi, Rennemoulin and Saint-Cyr-l'Ecole,
The urban center with the municipalities of Bougival, La Celle Saint-Cloud, Bois d'Arcy, Le Chesnay-Rocquencourt, Vélizy-Villacoublay, Versailles and Viroflay,
The Bièvre Valley in the southeast with the municipalities of Bièvres, Buc, Châteaufort, Jouy-en-Josas, Les Loges-en-Josas and Toussus-le-Noble.
With a rich historical and cultural heritage, leisure and nature activities for all ages, as well as specialties that make its reputation, our territory has a variety of landscapes and sites of tourist interest.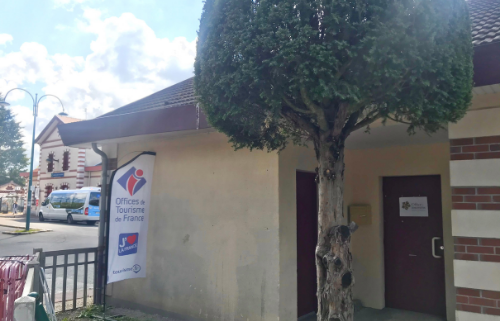 The promotion of tourism, included in the economic development competence that has been imputed to it since January 1, 2017, allows the agglomeration community to highlight all these assets and rely on the actors of tourism.
In Jouy-en-Josas, at the « Maison de la Vallée », our tourist information point welcomes you to give you the best advice according to your expectations.
There is something for everyone. Tell us if you are more of a :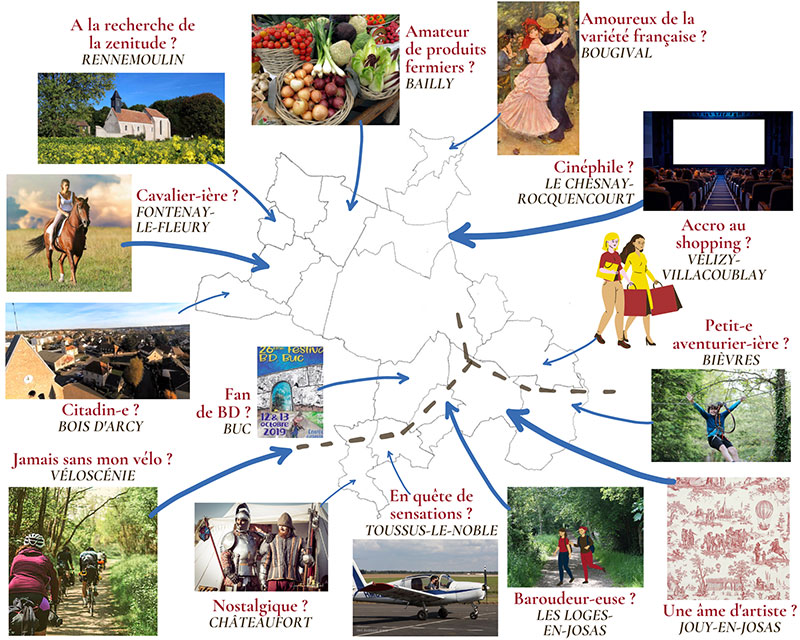 * Non-exhaustive list of proposed activities, many other entertainments await you!
Depending on your preferences, you will easily find what you are looking for for a day, a weekend or a long stay with us!